Mini whiteboards are a great way to make learning more interesting and engaging for students of all ages and abilities across the curriculum. Like the wall-mounted whiteboard on the wall, they're a must-have resource in the modern classroom.
Here are just some of the reasons why you should invest in mini whiteboards:
Easy Visual Assessment
Mini whiteboards are ideal for quick, formative assessment. Formative assessment helps students identify their strengths, weaknesses, and areas for improvement, and helps teachers see where students are struggling and provide immediate support.
By simply asking the class to show their boards, you can check progress and understanding with a simple glance. You can then give instant feedback, ask follow-up questions and challenge correct and incorrect answers.
This may highlight common misconceptions across the class, which determines what learning should come next, and help those who are struggling without singling them out in front of the rest of the class.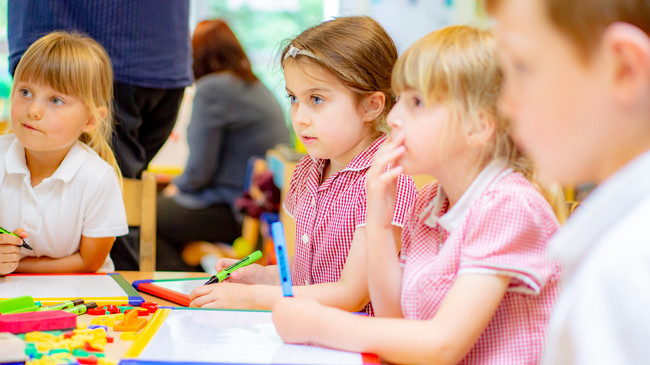 Increase Engagement and Interaction
Mini whiteboards are great for increasing engagement and interaction in lessons. Those who prefer to perfect their work before sharing will sacrifice neatness in favour of giving it a go, and even the 'quiet' students will be encouraged to give it a try.
Mini whiteboards are versatile enough to be used with little to no planning, and can be used individually, in pairs, in groups, or as an entire class.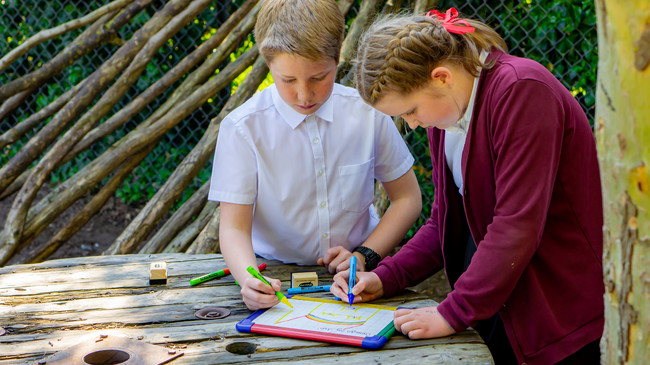 Eco-friendly Paper Alternative
Mini whiteboards are an eco-friendly alternative to using paper in the classroom. They can replace the space used in notebooks and endless reams of paper that schools get through each year, saving both trees and precious budget.
The core range of plain, lined and gridded mini whiteboards mimics the layout of student workbooks, but with the added benefit of no haunting mistakes. Errors can simply be 'wiped away' and the student can try again, rather than having to cross out and use more space to re-try as you would in a notebook.
There are several templates available; no need to print multiple copies from the internet as each board can be used time and time again.
If a permanent record is needed, you can take a picture or scan the board, and save progress digitally.
Lessons Free from Technology
Mini whiteboards, unlike computers, tablets, and interactive whiteboards, don't rely on technology. This means that learning can continue even if the internet goes down!
In the UK today, children aged 5-16 years spend an average of 6.3 hours a day* looking at screens, so why not use something different in your classroom?
*Source: NHS Website.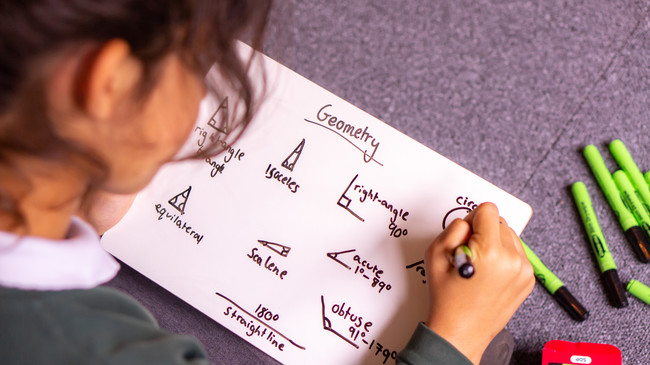 How to Pick the Right Mini Whiteboards for your Classroom
With so many brands on the market, it can be hard to know which one to choose. We recommend the following…
Choose mini whiteboards that:
• Have been specifically designed to last longer in the classroom
• Are at least 800 microns thick – thinner boards will easily bend and lose their rigidity
• Are supplied in packaging that makes classroom storage easy
Bonus points for mini whiteboards that are supplied with everything you need to get going, straight out of the box!

The Show-me Brand
We may be biased, but we recommend using Show-me boards. Each board is manufactured in the UK and is made from 100% recyclable plastic, making them even more eco-friendly compared to paper and notebooks.
Available in class packs of 35 or bulk boxes of 100, they come supplied with equal numbers of drywipe pens and mini foam erasers – everything you need to make individual student sets to avoid sharing resources, and enough to kit out the entire class in one go.
The premium packaging is recyclable and reusable, and is designed to safely store the boards and accessories in the classroom, too.
For more insightful articles, tips and tools, visit our blog index page to read more- CLICK HERE